Investment-Quality Equipment
2022 The Deli
March 2, 2022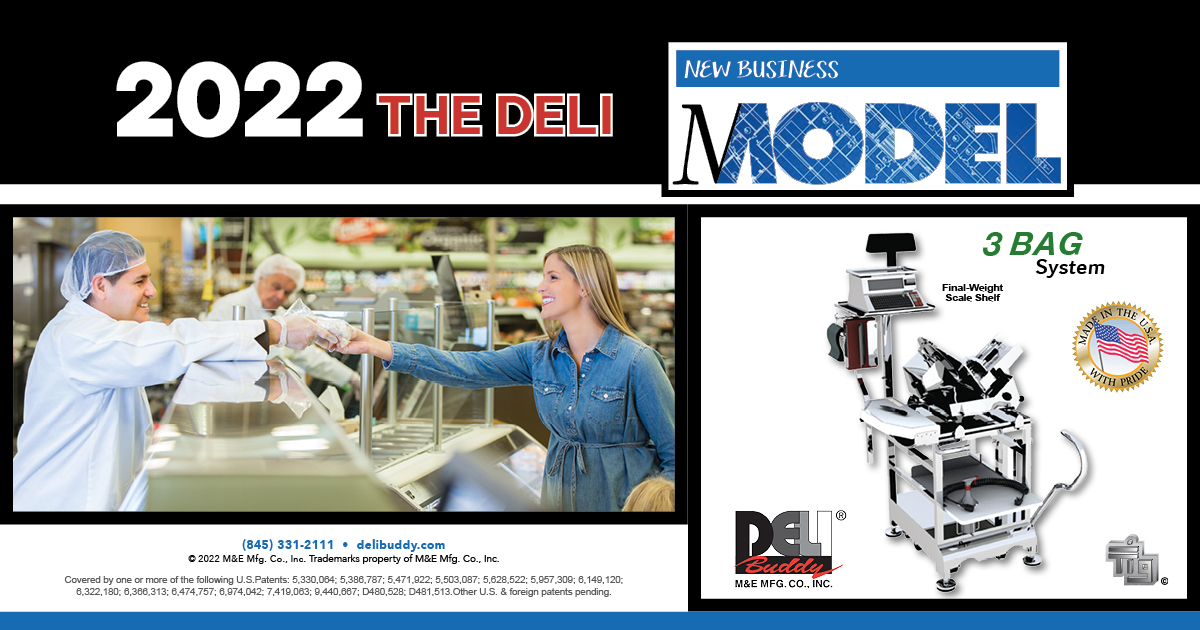 2022 The Deli
New Business Model
Our 3 Bag System 
Since 1975, our clients have enjoyed the benefits of T.I.G.
welding.
T.I.G. is the BEST clean Weld.
T.I.G.

is specified by aerospace & pharmaceutical industries.

T.I.G. Solves the "cold fusion" problem that plagues M.I.G. & eliminates the humped-up bubble gum welds.
Our Deli Buddy® is made in the USA.
Covered by one or more of the following U.S. Patents: 5,330,064; 5,386,787; 5,471,922; 5,503,087; 5,628,522; 5,957,309; 6,149,120; 6,322,180; 6,366,313; 6,474,757; 6,974,042; 7,419,063; 9,440,667; D480,528; D481,513. Other U.S. & foreign patents pending.
© 2022 M&E Mfg. Co., Inc. Trademarks property of M&E Mfg. Co., Inc. 
Call us at (845) 331-2111 or visit our zframerack.com website to learn more!