Investment-Quality Equipment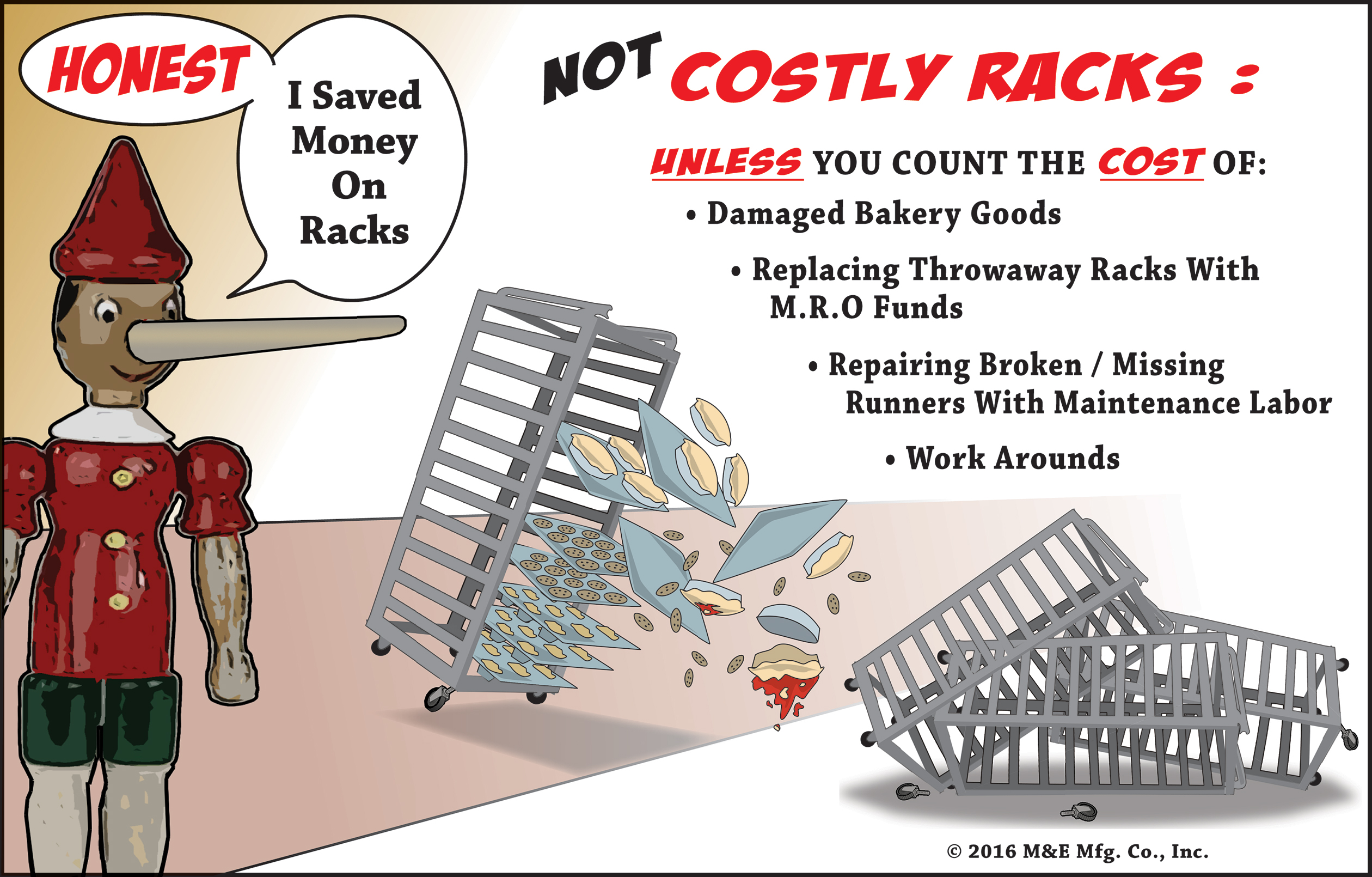 Z-FRAME® Nesting Racks- Patently Superior
February 12, 2020
You Choose Your Quality!
Don't try to save money on cheaper racks, unless you count the cost of: damaged bakery goods, replacing throwaway racks with M.R.O. Funds, repairing broken/ missing runners with maintenance Labor, and work arounds.
With Z-FRAME® Nesting Oven Racks:
Replace the casters, not the rack, expected 30+ year service life
Two racks (in the same space) are better than one
"It's not a hobby, it's our business…"
99% of business from referrals… we don't have a sales dept.
Invest in better quality racks for your bakery with Z-FRAME® Nesting Racks!
© 2020 M&E Mfg. Co., Inc.  Trademarks property of M&E Mfg. Co., Inc.