Investment-Quality Equipment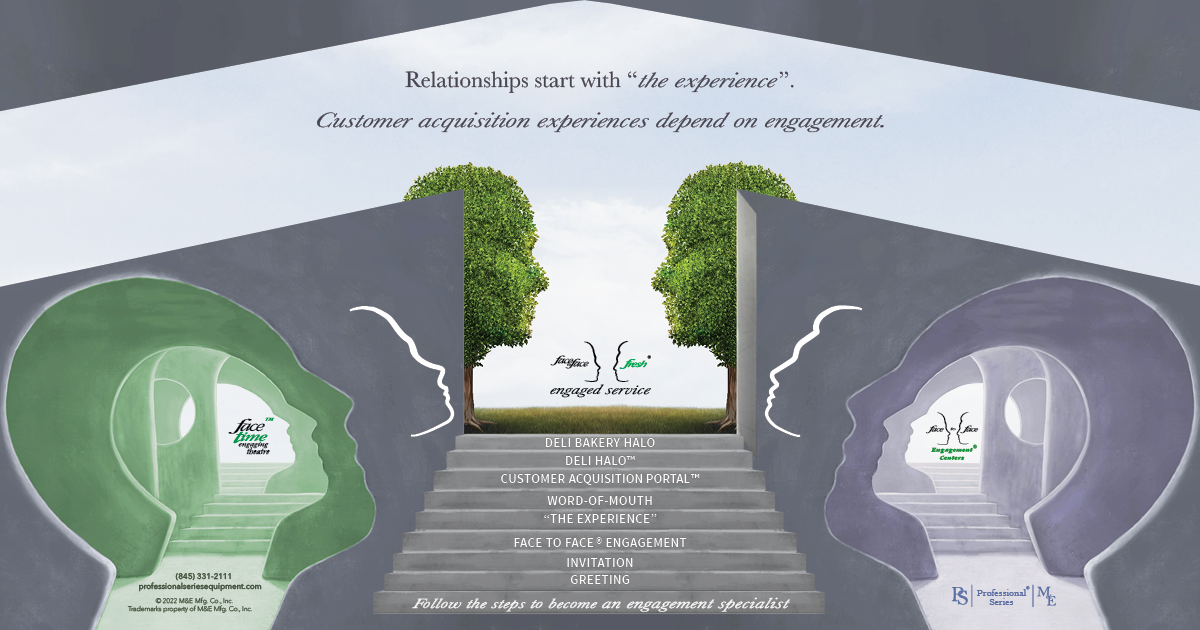 Relationships, The Experience
July 29, 2022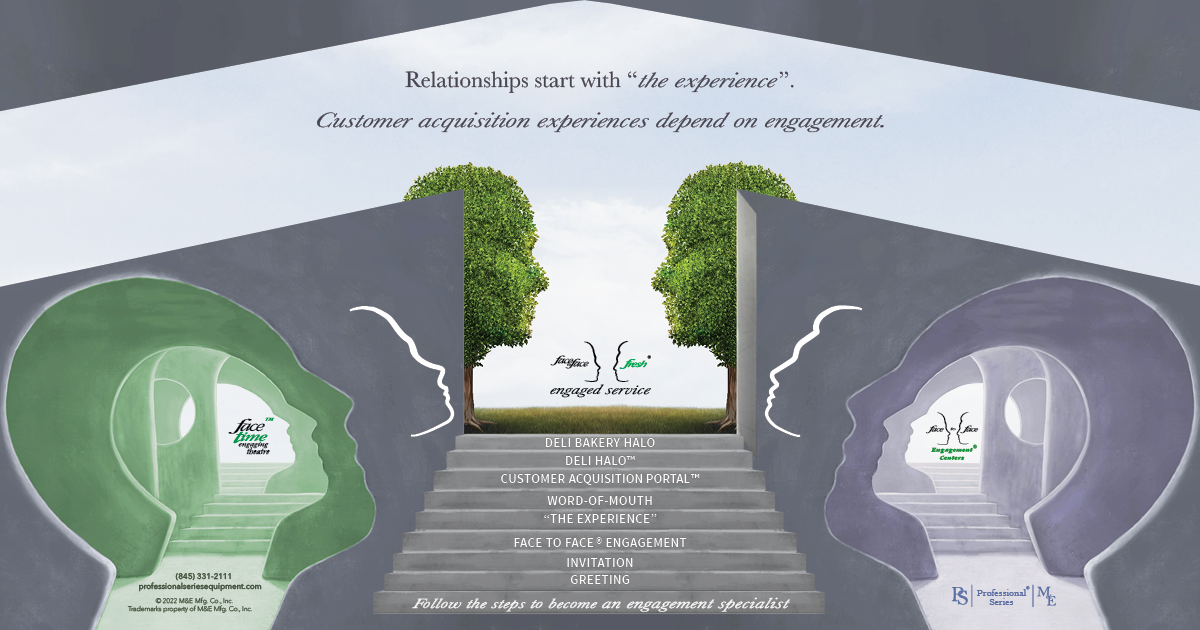 Relationships start with "the experience".
Customer acquisition experiences depend on engagement.
Follow the steps to become an engagement specialist.
Greeting
Invitation
Face to Face® Engagement
"The Experience"
Word-of-Mouth
Customer Acquisition Portal™
Deli Halo™
Deli Bakery Halo
Our products are made in the USA.
Covered by one or more of the following U.S. Patents: 5,330,064; 5,386,787; 5,471,922; 5,503,087; 5,628,522; 5,957,309; 6,149,120; 6,322,180; 6,366,313; 6,474,757; 6,974,042; 7,419,063; 9,440,667; D480,528; D481,513. Other U.S. & foreign patents pending.
© 2022 M&E Mfg. Co., Inc. Trademarks property of M&E Mfg. Co., Inc. 
Call us at (845) 331-2111 to learn more!