Investment-Quality Equipment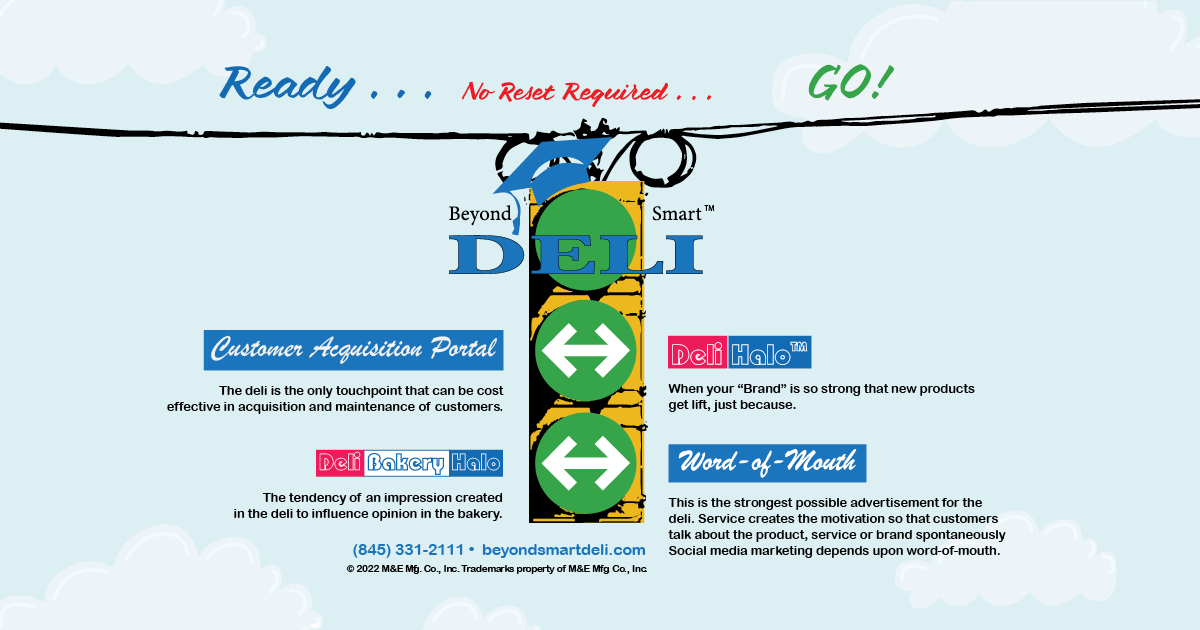 Ready… No Reset Required… Go!
March 27, 2022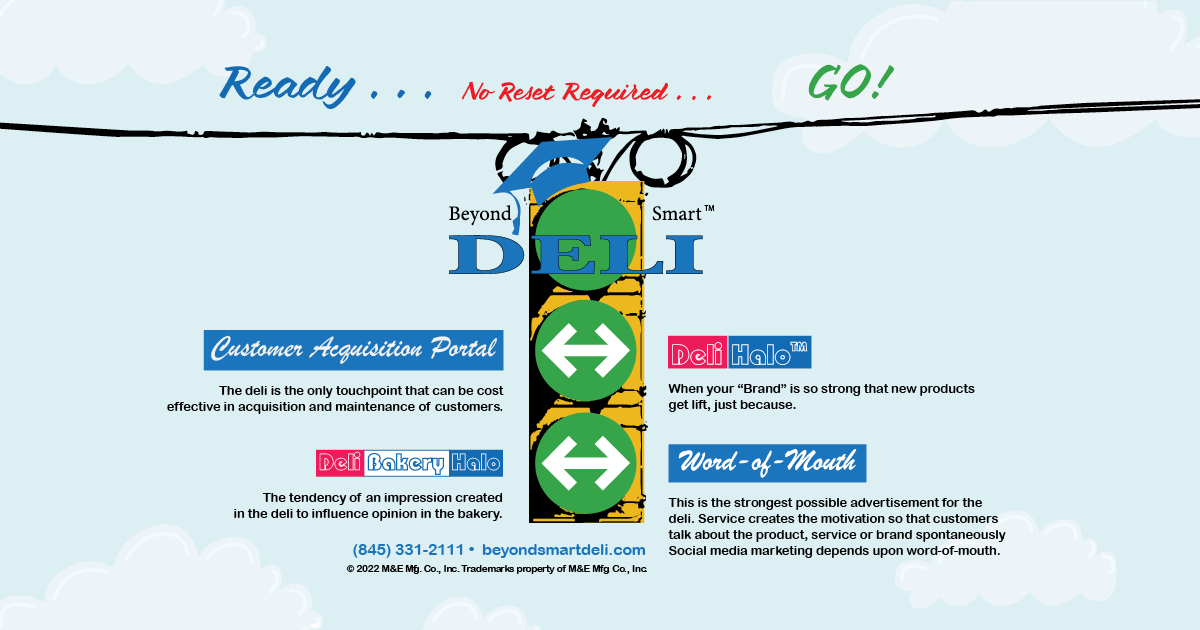 Ready… No Reset Required… Go!
Beyond Smart Deli™
Customer Acquisition Portal
The deli is the only touchpoint that can be cost effective in acquisition and maintenance of customers.
Deli Halo™
When your "Brand" is so strong that new products get lift, just because.
Deli Bakery Halo
The tendency of an impression created in the deli to influence opinion in the bakery.
Word-of-Mouth
This is the strongest possible advertisement for the deli. Service creates the motivation so that customers talk about the product, service or brand spontaneously. Social media marketing depends upon word-of-mouth.
Our products are made in the USA.
Covered by one or more of the following U.S. Patents: 5,330,064; 5,386,787; 5,471,922; 5,503,087; 5,628,522; 5,957,309; 6,149,120; 6,322,180; 6,366,313; 6,474,757; 6,974,042; 7,419,063; 9,440,667; D480,528; D481,513. Other U.S. & foreign patents pending.
© 2022 M&E Mfg. Co., Inc. Trademarks property of M&E Mfg. Co., Inc. 
Call us at (845) 331-2111 or visit our Deli Buddy® website to learn more!